Check out this Lactalia video, including our smoking hot pregnant gal having some one on one fun with her girl Sasha. The two of them, in case you don't know, known each other for a while now and are spending time for over a year. So the girls don't have any reason to slow things up and jump right to the fun part.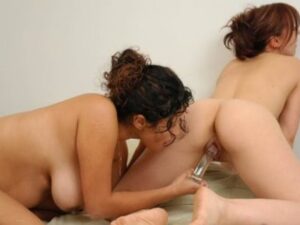 They started taking turns on fucking each other with a glass dildo while massaging each others huge juggs. Enjoy the video and get ready to see how this slutty babe will milk those giant tits and see how she is going to spread all the milk all over her girlfriend's body, making this one even more horny that she was. Enjoy watching the next scenes and I promise that you are going to have a blast with these two. They will start pressing each other's boobies, going all over them with their hands and they are also going to squeeze their nipples, making them go all hard and pointy.
Stay tuned to see what are the things that are about to happen here and see how is this slut going to milk her breasts, filling her slutty babe's ass hole and pussy hole with that white warm milk. Enjoy watching the next scenes and get ready to be impressed by these two hot babes. Who knows what else are they going to do right next. I promise that you will adore watching them getting all wild.